Deptford Mall April Kids Club Event
---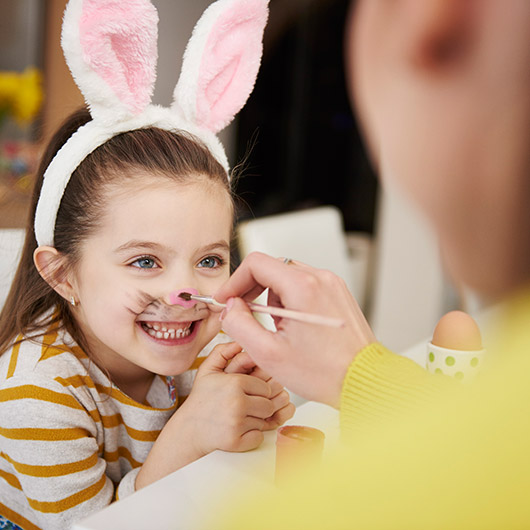 The Deptford Mall Kids Club is a great opportunity for your child to learn in a fun, interactive setting. Monthly events include educational activities and games that focus on discovery through play for preschool aged children.
Kids Club events take place on the 3rd Thursday of every month at 10am.
This month join us for Bunny Fun Day where kids will have fun celebrating Easter with face painting, crafts, games, singing and dancing, story time and a special visit with the Easter Bunny.

Thursday, April 18, 2019
Theme: Bunny Fun Day
Location: Food Court
Time: 10am
Not a member? Sign up at an upcoming event.
No pre-registration required.
FREE Event!
Each event will conclude with story time brought to you by the Deptford Free Public Library.

Auntie Anne's Pretzels • Cinnabon • Ginny's
"Official Snack Sponsors of Kids Club"
Prom Party
March 26, 2019 7:00 PM - 9:00 PM | charming charlie
When : Tuesday March 26, 2019 Time : 7pm - 9 pm Where : Your Local Charming Charlie THE DEETS : J...
Breakfast with the Easter Bunny
April 6, 2019 8:30 AM - 10:00 AM
Join us for Chillin' with my PEEPS® Bunny Breakfast! Saturday, April 6th 8:30AM - 10:00AM Ruby T...