Now through March 1, 2020
|

Mall Wide
---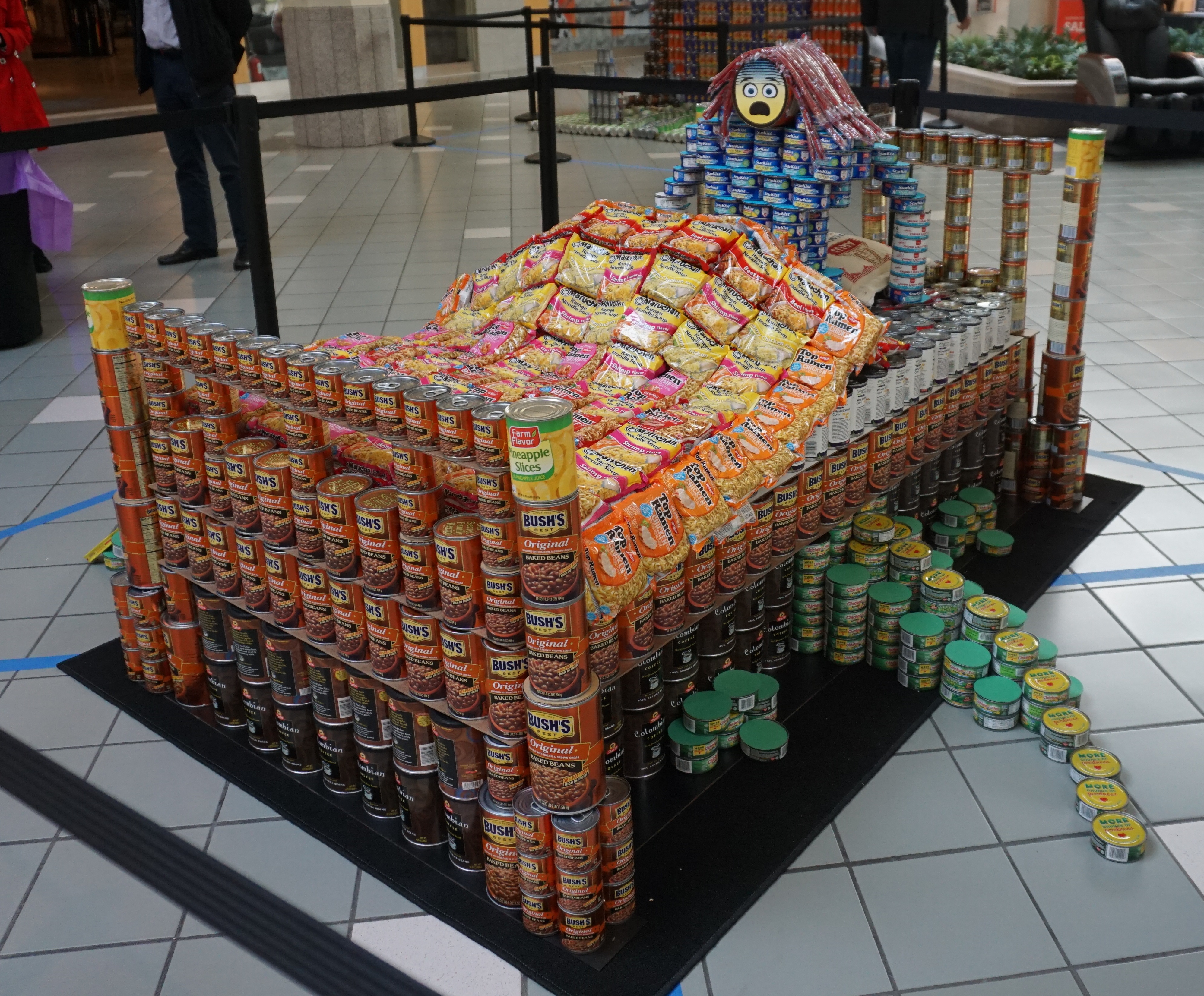 Deptford Mall will be hosting the 5th CANStruction Event organized by AIA West Jersey & United Way of Gloucester County to benefit the Food Bank of South Jersey.
Canstruction is an international charity competition where architects, engineers, contractors and students they mentor, compete to design and build giant structures made entirely from full cans of food. Teams put their imaginations and architectural skills to the test, competing in a charitable event that requires them to build giant structures made out of full cans of food. All the can are donated to the Food Bank of South Jersey. A panel of Judges will give out Awards for topics such as 'best use of labels,' 'most cans,' 'structural ingenuity'. Anyone can vote for the 'people's choice' award, which accepts votes while can-structures are on display. This year's theme is Mardi Gras Celebration.
Saturday, February 22 - Build Day, 11AM - 6PM in mall's common area
Structures will be on display through March 1st, concluded with an awards ceremony and de-canstruction of the canned goods.
Easter Bunny Photos
March 13, 2020 through April 11, 2020
The eggs are in the basket and the chocolates are wrapped: now it's time for your bunny snap! Round ...
Dance Party
March 7, 2020 | Justice
Saturday, March 7, 11:30 AM & 2:30 PM Join us for... Cool Music + Dance Moves + Exclusive Saving...