Deptford Mall September Kids Club Event
---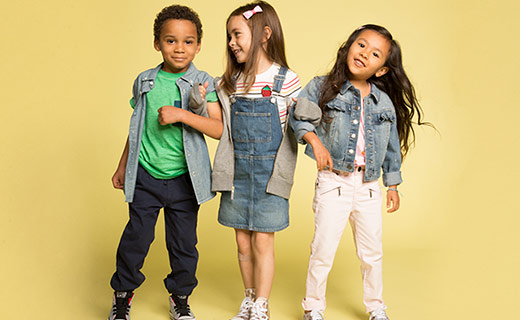 The Deptford Mall Kids Club had a makeover! We are excited to announce a sustainability-focused Kids Club!
Come PLAY, GROW and LEARN how to build a stronger future! Kids Club is a wonderful opportunity to teach children about the world around them and how they can make a difference in a fun, interactive setting. Featuring activities like learning how to recycle and sun safety, Kids Club is a great, family-friendly event that teaches children how to be smart about our resources and live healthier lives for people and our planet.
Join us on the third Thursday of every month at 10am as we explore fun ways to create a healthy planet and healthy people through exciting themes. Membership is FREE!
CHILDREN'S CLOTHING DRIVE! Sustainability is our focus. Help us make a difference. Practice recycling your children's clothing to local children in need. Donations are welcomed at each Kids Club event. Receive a Deptford Mall tote bag with your first donation and then store it in your child's closet and toss outgrown clothing in the bag and grab it before you head to Kids Club. All donations benefit South Jersey Dream Center who are breaking the cycle of poverty in South Jersey. LEARN MORE
In September, we will teach kids how learning can be a hoot with lots of fun owl themed crafts and activities along with learning how to spread cheer through kindness and making new friends.
Upcoming Event:
Thursday, September 19, 2019
Theme: A-B-C & 1-2-3 of Kindness
Location: Center Court
Time: 10am
Thursday, October 17, 2019
Theme: Halloween Bash - Fall into Fun with the Change of Seasons
Location: Center Court
Time: 10am
Not a member? Sign up at an upcoming event.
No pre-registration required.
FREE Event!
Each event will conclude with story time brought to you by the Deptford Free Public Library.

Auntie Anne's Pretzels • Cinnabon • Ginny's
"Official Snack Sponsors of Kids Club"
Veterans Outreach Campaign & Medal Ceremony
September 26, 2019 10:00 AM - 8:00 PM
On Thursday, September 26 theNew Jersey Department of Military & Veterans Affairs will bring the...
Deptford Township Red, White & Blue 5K Color Run
September 28, 2019 8:00 AM - 11:00 AM
Mark your calendar for a family fun-filled event that supports Deptford Township Veterans Commission...