Kids Zone Event - Charming Bead Bash
---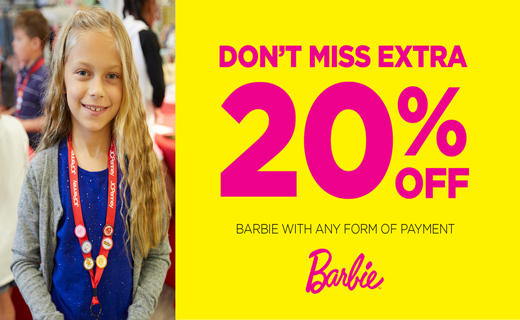 Help us celebrate Barbie's 60th! Kids will get to make a beaded necklace andbracelet, or two bracelets to share with a friend! Come get a Barbie balloon and a 20% off coupon for all Barbie products! In addition, receive a free collectors pin, a lanyard, an ID badge AND all Parents receive an extra special 1 Day shopping coupon.
Bridal Showcases
March 24, 2019 11:00 AM - 4:00 PM
Bridal Showcases produced by DJs Available is coming to Deptford Mall on Sunday, March 24 from 11am ...
Learn About Shopper Rewards
Now through December 31, 2019
Your Card & Great Perks at Your Favorite Stores! For every $250 you collectively spend as you s...