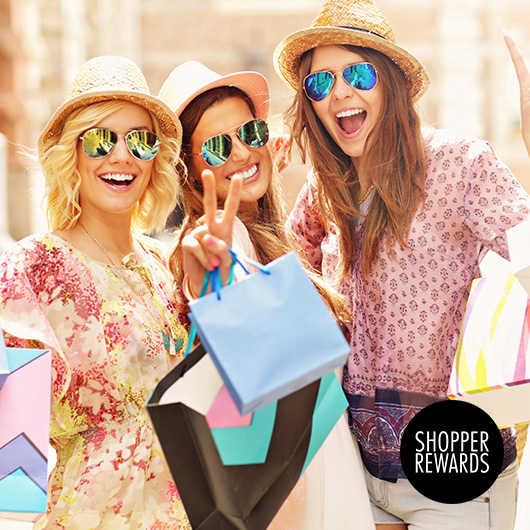 Learn How to Get Your $20 in Shopper Rewards Cash!
Now through August 13, 2018
Lucky You!
Deptford Mall is giving you $20 in Shopper Rewards Cash!

To add $20 Shopper Rewards Cash to your Shopper Rewards account, follow these simple steps:

1. Log in to your Shopper Rewards Account HERE! Not a member yet, sign up today! Simply create an account with your email, phone number and add a credit or debit card.
2. Add promo code to your account: SHOPDM
3. Review the variety of retailer offers.
4. Apply your $20 Shopper Rewards Cash to retailer offer(s) by Monday, August 13th.
5. Start Shopping!
Once you link your Shopper Rewards Cash to an offer, you will have 30 days to shop at that retailer and the cash back will be credited to your registered debit or credit card 2 - 4 days after the qualifying purchase.
Start planning your next shopping trip to Deptford Mall and continue to earn even more cash back. For every $250 you collectively spend as you shop, you earn $10 in Shopper Rewards Cash.
New Members: If you enroll today, we'll send you a $20 Cash Back Bonus Offer to be used at Amazon-Pop Up in Deptford Mall.
Shopper Rewards Tip: When you shop with a debit card, please ask the sales associate to ring the transaction as credit vs. debit.
*Promo code will expire at midnight on Monday, August 13th. Offers are limited, while supplies last.